Enterprise Architecture for financial institutions
Transforming your banking and insurance business, using industry standards, knowledge and commitment
Upcoming training events
BIAN Banking Architecture Foundation Certification Training
BIAN Data Architecture & Design Specialist Certification Training
What makes good Enterprise Architects
As Envizion we think that it is very important to follow standards for your Enterprise and Business Architecture. As such Envizion follows:
Envizion has a focus on financial services: banks and insurance companies. We believe that it is not only key to be a good enterprise or business architect with knowledge of the relevant standards, but you also need to be a subject matter expert.
Envizion architects have a past in banking or insurance.
we have
INDUSTRY KNOWLEDGE
Envizion shows its commitment by "walking the way it talks". We are not just architects, but we are certified in the standards we apply and we play an active role in BIAN and much more.
Some of our commitments:
Chair and co-chair if the BIAN Information Architecture Workgroup
Member of the Architecture Framework & Foundation Workgroup
Member of ISO/TC68/SC8/WG2
We provide the following solutions
As Envizion plays an active role in BIAN we are working on a number of solutions and deliverables based on the public available BIAN materials.
Amongst others we use the BizzDesign Enterprise Studio tool to create ready to use content and documents.
Training
Envzion has certified trainers. We offer training for:
Workshops
Based on our commitments, Envizion provides tailored workshops to banks and insurances. Just a few examples around BIAN:
A BIAN Quick start
Implement one of your service domains
Services
We also provide tailored services to banks and insurances. Just a few examples around BIAN:
A BIAN Quick start
How to Map your Landscape to the BIAN Landscape?
How to Map your Organization to BIAN?
Understanding the BIAN Reference Model
Who we are
Since 2009, we have been helping organizations getting started on the path towards better management of information as a business asset. Together we turn your ever expanding data into useful and accurate information.
Patrick is a BIAN, Cobit 5, TOGAF® 9.2, ArchiMate® 3.1 and SFIA 6 certified enterprise architect. He has more than 25 years experience in the different domains of enterprise architecture in financial institutions, Retail, Government, Utilities, etc.

He has a master in Commercial Engineering and at the university of Leuven KUL and he also graduated in insurance sciences. In 2009 he was awarded and nominated as a fellow of the university of Leuven.

He is founding member and director of the Data Management Association. He is also lead architect of BIAN, Managing Partner of Envizion and Trainer for several accredited training institutes such as Van Haren and BiZZdesign.
Laleh holds a university degree from the university of Iran and a Phd. from the University of Ghent.

She is actively involved in BIAN and is as such responsible for the BIAN Business Object Model.

To develop he model she heavily relies on the ISO 20022 Business Model (Conceptual Level) and the existing BIAN Service Landscape Control Records. She leads the two-weekly Information Architecture Web meetings and writes the related reports.

She masters the MagicDraw, Powerdesigner and Enterprise Studio tools
René is an entrepreneur with over 25 years experience, providing technology-based solutions to major international organizations, primarily in the area of information management.

René holds a holds a Master of Business Administration (MBA) from the University of Ghent (RUG), Belgium. Over the years his company developed a series of development tools, including a tool today known as SQL Developer Data Modeling, acquired by Oracle in 2008.

René has a deep understanding of the information challenges which are facing today's organizations. He works closely and carefully with these organizations, to help them to get started on their journey towards effectively managing information as a business asset, in alignment with their business strategy.

The Banking Industry Architecture Network e.V. (BIAN) is an independent, member owned, not-for-profit association to establish and promote a common architectural framework for enabling banking interoperability.
www.bian.org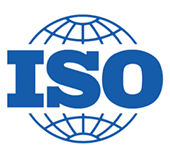 The standard covers financial information transferred between financial institutions that includes payment transactions, securities trading and settlement information, credit and debit card transactions and other financial information.
www.iso20022.org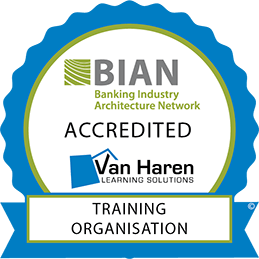 Envizion is certified by Van Haren Learning Solutions
Van Haren Learning Solutions support Professionals, Training organizations and companies to achieve accreditation in the field that they would like. They have an abundance of experience with the accreditation process of several organizations.
A training organization or company can become accredited with the certifications of Van Haren Learning Solutions, or they can support them to become accredited with one of their partners.
www.vhls.global
How can we help you?
We are Enterprise Architecture specialists focussed on helping companies, active in financial markets, to reach your future goals.
If you think we can help you with one of our services or trainings, just contact us .